For a spectacular Oregon Coast vacation, choose from scenic lakeview lodging or easy access Hwy 101 lodging in Lakeside. There are also an abundance of private vacation properties available on a rental or permanent sale basis.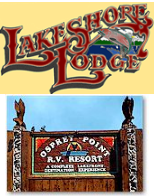 Lakeside Lodging Lakeside Property
Lakeshore Lodge
8th Street Osprey Point RV Village
1505 North Lake Road
Seadrift Motel
Hwy 101 Lakeside Real Estate
200 N 8th St
Cottage Guesthouse
8th Street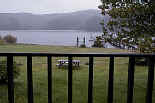 Lakeshore Lodge 20 rooms, each with an extraordinary view from a private patio or balcony, Cable TV, Refrigerator, Microwave, and Room Service. All rooms have the use of our private dock and boat moorage.
The Osprey Point RV Village Resort Community offers exceptional recreation opportunities in a secure RV community to ensure you a retirement or vacation destination of exceptional quality.
Lakeside Property
Osprey Point RV Village
1505 North Lake Road
Lakeside Real Estate
200 N 8th St
Willow Creek Resorts
1800 North Lake Rd