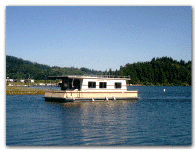 Tour the Oregon Dunes National Recreation Area on your own or with one of our many tour guides. Tenmile Lakes offers it's visitors some of the best fishing to be had anywhere in the Pacific Northwest with an endless list of species to be angled for here.
Ocean fishing access is only a few minutes drive up Highway 101 to Winchester Bay where a variety of guide and charter services can be secured, or if you like bring your own boat and use the public launch to venture on your own. 
Lakeside Services
City of Lakeside
North Lake Ave
Lakeside Water District
1000 North Lake Ave
Lakeside Fire Protection
915 N 9th
Lakeside Comm. Clinic
750 North Lake Drive
Lakeside Events
INT National Amateur Water Ski Competition
Over 100 competitors in Ski, Knee & Water Board Events
Independence Day Celebration
Street faire, entertainment, Tidewater Taildraggers Remote Control Airshow, drawings, carnival games,
Lakeside Cardboard Boat Challenge
Oregon Steam Boaters Club
Steamboat owners of the 1900 era show.
July 18-21, 2002
Lakeside Drag Boat Races
Lakeside Oregon
Discover one of Oregon's best kept secrets when you visit Lakeside Oregon. This quaint village is hidden quietly away amid the pines along the shores of Tenmile Lakes on the central Oregon coast.
Pacific State Bank
8th St
Grier Insurance
190 8th St
Lakeside Real Estate
200 N 8th St
John S Burles, CPA
PO Box D